In order to promote the healthy and orderly development of new energy vehicle enterprises, China will extend subsidies for new energy vehicles (NEVs) to the end of 2022, according to a statement jointly issued by four ministries and commissions. From 2020 to 2022, NEVs' subsidy standards will decline by 10%, 20% and 30% on the basis of the previous year, and electric vehicles worth more than 300,000 yuan will not be eligible for subsidies.
During the epidemic period, China's economy was under great downward pressure, and new infrastructure construction may become an important driver to drive the economy. Charging pile industry, as an important part of new infrastructure construction, was mentioned in the government work report in 2020, and investment is expected to accelerate.
After publicly soliciting public opinions twice, the "Double Points" policy for new energy vehicles is finally settled. The new energy vehicles (NEVs) double points management measures, which took effect on January 1, 2021, have been revised to specify 14 percent, 16 percent and 18 percent points for NEVs from 2021 to 2023, respectively. This is conducive to promoting the score standards of new-energy automobile enterprises step by step, reducing the impact on the automobile market through relatively modest means, and forming a beneficial combination with the popularization of charging infrastructure. It also gives consumers more choice.
According to statistics from the China Association of Automobile Manufacturers, the output and sales of new energy vehicles in China in May 2020 were 84,000 and 82,000 respectively, down 25.8% and 23.5 % year on year. Among them, 63,000 and 64,000 pure electric vehicles were produced and sold, down 33.8% and 25.1% year-on-year, respectively. The installed power battery capacity was 3.51GWh, 38% lower than that of the previous year. Lithium-ion battery prices have held steady.From January to May, the output and sales of new energy vehicles were 295,000 and 289,000, respectively, down 39.7 percent and 38.7 percent year-on-year. Among them, the production and sales of pure electric vehicles were 222,000, down 42.8% and 39.8% year-on-year respectively.
Europe is an important incremental market for new energy vehicles in the world in 2020, with sales volume of about 90,000 units in June. Despite the impact of the epidemic, the sales volume is basically the same as that of the same period last year. The US market has already reached an inflection point in May, with month-on-month growth turning positive, and sales of 18,000 vehicles in June, with a further reduction in year-on-year decline.
With the stimulus of subsidies and related policies, penetration rate of new energy vehicles in European countries has maintained a substantial increase. Among them, Germany, France, Italy and other countries are important markets of New energy vehicles in Europe. In particular, Germany, France in subsidies and other policies to stimulate the growth rate is more obvious. In addition, Norway's electric market further mature, penetration rate is among the best; Spain, the Netherlands and other countries although the current market size is small, but the market potential is great. The preference for PHEV hybrids in Europe is significantly higher than the global average. According to the statistics of the top 20 models sold in January-May 2020, 32.8% of the European region are PHEV hybrids, while the global average is only 17.3%.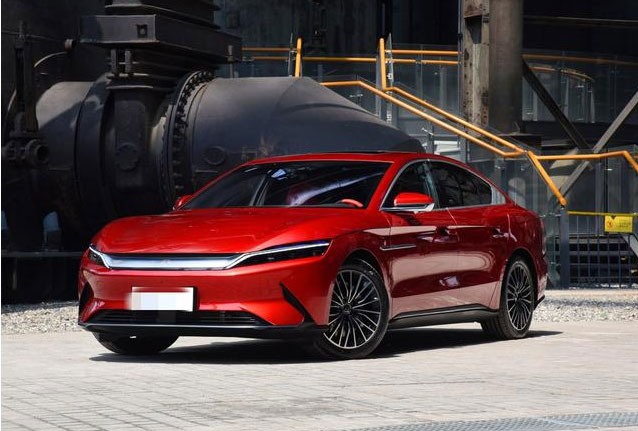 In 2019, European plug-in hybrids accounted for 35.6% of all new energy vehicles, compared with 26.1% in the US and only 21.3% in China. PSA Group, together with German car companies Volkswagen, BMW and Mercedes, accounted for 61% of the supply side. From January to May of 2020, among the top 20 electric models sold in Europe, German cars account for 10, accounting for 38.8% of the sales volume, while PSA cars account for 3, 22.2% of the sales volume. In terms of sales volume only in May, Renault ZOE (sales volume: 3,712, market share: 7.9%) and Volkswagen E-Golf (sales volume: 2,488, market share: 5.3%) surpassed Tesla Model 3 to become the top and second sellers in Europe, which also highlighted the recognition of consumers and the strength of established auto companies.
In the United States, new-energy vehicle sales in May were 14,300 units, down 41.8 percent year on year and up 45.1 percent month-on-month. Among them, the sales volume of pure EV was 10,500, down 38% year-on-year, while the sales volume of PHEV plug-in hybrid was 10,800, down 50.3% year-on-year. The number of new energy vehicles sold in the US in 2019 is 326,000, which is basically the same as that in 2018. The epidemic has had a major impact on the US car market. It is estimated that the sales of new energy vehicles in the US market in 2020 will be about 300,000.
In terms of model sales, Europeans prefer petite minivans. In particular, new energy cars like Renault Zoe, Peugeot 208 EV, Volkswagen E-Golf, etc. Driving in the narrow streets of Europe is more advantageous, and the residential area is more dense, and the mileage has little impact on the pure transportation demand. These models will still have good sales in Europe in the future. In terms of plug-in hybrid vehicles, PHEV is not rejected by European policies, and it solves range anxiety and other problems well. At present, when many indicators of pure electric vehicles cannot reach the level of gasoline vehicles, it can be regarded as a good transition product. In the long run, a full shift to pure electric power is the most effective first choice to achieve the CO2 emission target.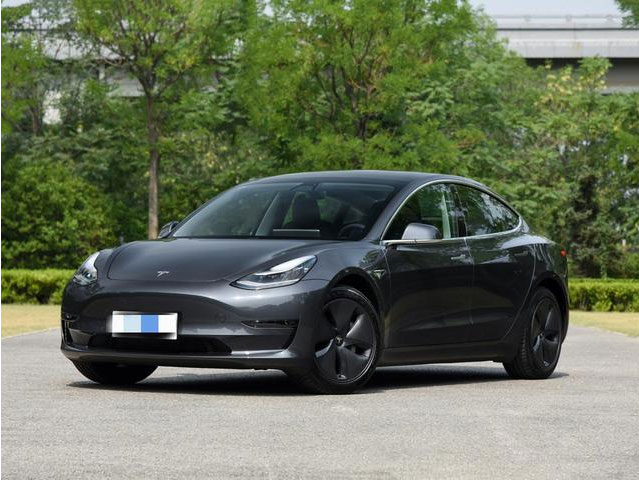 From the perspective of lithium battery industry chain, the price of upstream raw materials has declined: lithium hexafluorophospoate by 0.28%, cobalt sulfate by 0.19%, cobalt tetroxide by 0.75%, lithium carbonate by 0.98%, cobalt powder by 1.15%, lithium hydroxide by 1.32%, electrolytic cobalt by 3.77%, and the prices of other raw materials remain unchanged. Lithium cobalt oxide in the anode material decreased by 0.41%, while the prices of other anode materials, electrolyte, anode materials and diaphragm materials remained stable. In the long run, the price of each material has a steady downward trend.
In the second half of 2020, China's auto companies will develop and manufacture fuel-efficient passenger vehicles to a greater extent. With the continuation of subsidies and the continuous reduction of costs, it is expected that in the next two years, the market will have more choices of various hybrid and pure electric products, with higher cost performance and more benefits for consumers. What follows is that the whole new energy automobile industry in China will also develop healthily. At the same time, with the end of the epidemic in Europe and the policy escalation of European countries, the European market will gradually recover, and the European market and traditional auto companies are expected to achieve a breakthrough this year. Sales of electric vehicles in Europe are even expected to exceed 1 million by 2020.