A few days ago, Special Call announced that it will be fully connected to the state Grid, Star Charging, Southern Power Grid charging pile information, from the station query, navigation, charging and payment links to achieve comprehensive connectivity. After the four platforms are interconnected, they will cover more than 70% of the charging pile market in China. New-energy car owners can check, navigate, charge and pay through the four platforms, which will bring a lot of convenience to car owners. As charging service providers seek to connect with each other, auto companies in the charging pile field are also seeking cooperation. So will cooperation become a trend in the future? And will the era of national "one net" accelerate?
The four major charging service providers cooperate to connect 70% of the charging piles in China.
The news of the cooperation between the four major charging pile service providers has become a hot topic in the industry recently. The company has connected charging piles with Xing Xing in three major cities -- Beijing, Qingdao and Changzhou -- and other cities will follow, according to The company. In the special call platform, the charging pile information of State Grid and China Southern Power Grid is also being connected in succession. A third-party charging station with the logo of "Lianxing" will be added to the App for special calls, and users can use the App to charge directly. After the realization of connectivity, owners of new energy vehicles can check, navigate, charge and pay through the four platforms.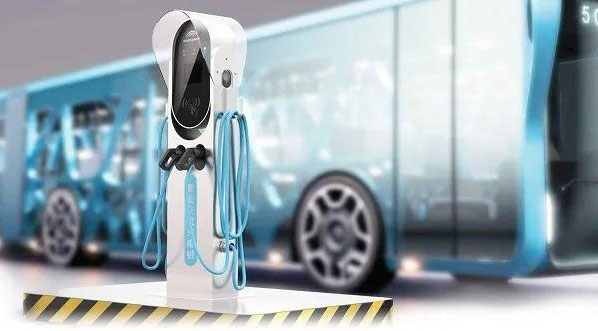 According to the latest data from the China Charging Alliance, as of June this year, there were 166,600 charging piles operated by Xicheng, 131,800 by Xingxing and 87,800 by The State Grid, accounting for nearly 70 percent of the total number of public charging piles in China. In addition, although the total amount of China Southern Power Grid is small, once these four companies form an alliance to realize interconnection of charging piles, that is, once the car owners connect to one of the platforms, they can realize free charging on 70% of the public charging piles in China, instead of needing to complete charging business through different apps. Wang Qing, deputy director of the Institute of Market Economics at the Development Research Center of the State Council, told China Automotive News that the convenience of charging directly determines the marketing process of pure electric vehicles. Increasing the charging convenience of car owners through interconnectivity is the most effective means to promote pure electric vehicles at present.
In fact, in recent years, the market development of charging piles is not perfect, and various operators are full of them, including not only state-owned enterprises such as State Grid, China Southern Power Grid, but also private enterprises such as Special Call, Xingxing Charging, and various charging service platforms, such as Kuaidan. There are even some small and medium-sized enterprises that simply build a few charging piles on the original parking space and then transform themselves into electric vehicle charging services. The most direct impact of the chaotic market development on consumers is that charging in different charging service providers requires different settlement media, from early power CARDS to later apps, which are all in a mess. "I have five or six apps on my phone when I have a lot of them, which are used for charging and clearing. I also have two power CARDS in my car. If you don't prepare so much, you won't be able to charge and pay at some charging stations. And every App and every card needs to be recharged in advance, which is very inconvenient." Li Xiansheng, a didi driver, is not alone. In fact, many pure electric car owners have similar problems, which reflects consumers' real demand for connectivity between charging service providers (platforms). In fact, interconnection of charging piles has been mentioned for a long time, but progress has been slow due to the competition between various platforms. This time, the above four service providers reached an alliance, which means the charging pile industry is closer to the interconnection, which will undoubtedly bring more convenience to consumers, and will also be conducive to the promotion and application of new energy vehicles.
Connectivity is becoming a trend
In fact, most of the four major charging pile service providers are engaged in interconnection and interworking in the field of public charging piles. However, private pure electric vehicle owners in China are still used to charging on private charging piles, and the installation of private charging piles for car owners is also the basic requirement put forward by relevant management departments to car companies. While public charging piles are gradually realizing the interconnection service, private charging piles also need to carry out related business in order to improve the charging convenience in a larger scope. In this regard, the parties are also constantly exploring. As early as a few years ago, Shao Danwei, chairman of Xingxing Charging, said in an interview that she hoped that private owners of Xingxing Charging would take out their own charging piles to share them when they were idle, so as to increase the convenience for others to charge and gain some profits at the same time. "Owners can do this simply by connecting their information to our platform." Shao Danwei charging a few years ago the idea is to promote a beneficial exploration of convenience, but it is still confined to a service platform, the more hope is, in the stars establish connectivity with other three carriers charging mechanism, this sharing can also be synchronous development between private car owners, expand private charging pile in a broader range of sharing.
Compared with private consumers, it is easier for enterprises to promote the sharing of charging piles. In this regard, Xiaopeng and Wei Lai are pioneers. As early as last year, Xiaopeng and Nextev jointly promoted the connectivity cooperation of charging business. In the cooperation plan of both parties, Xiaopeng Automobile and Nextev automobile will realize the sharing and communication of charging pile distribution data and payment process nationwide. Xiaopeng owners can scan the code of Xiaopeng car App and use Nextev super charging pile for quick charging, and owners of Nextev super charging pile can also charge their vehicles on Xiaopeng super charging pile. According to incomplete statistics, audi, Chinese express, wei ma, Volkswagen, mercedes-benz, Toyota, Honda, ford, red flag, buick brand and car companies are by charging a third party service providers with professional cooperation, promote the pure electric car charging connectivity, plug the charger, etc., new car before listed compatible with charging service providers to charge test, to ensure that the vehicles listed after the connectivity with the charging platform.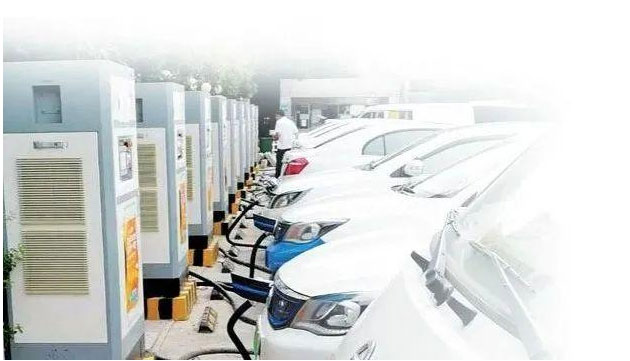 The national "one net" is the market demand
According to the relevant plan, by 2025, the sales volume of new energy vehicles in China will account for about 25% of the total automobile sales. By then, the annual sales volume of new energy vehicles in China is expected to reach about 7 million, which puts forward higher requirements for charging services and other infrastructure. The data show that at the end of 2019, China's vehicle-to-pile ratio was 3.5:1, and there is still a large gap between 1:1 and the ideal vehicle pile-to-pile ratio. The huge demand for charging infrastructure is also an important reason why charging infrastructure is included in the category of "new infrastructure". It is predicted that in the future, China's charging service market will reach a trillion scale, and before that, it is an inevitable requirement to build connectivity of the whole network. As ching wong, realize the convenience charge is industry must work on things, and the convenience is not only to have a match, and vehicle ownership of charging pile number, also need to charge all pile can do interconnectivity, let all owners all across the country can achieve barrier-free charging charging pile on, only in this way can we fundamentally improve the new energy vehicles charge convenience, and promote the marketization process of new energy vehicles.
From the perspective of enterprises, Yu Xiang, CEO of Kuaidian, believes that only those enterprises that cooperate with other operators to realize the interconnection of charging piles and bring charging convenience to consumers are likely to survive in the charging market of hundreds of millions or even larger scale. From the perspective of the industry, it is a key step to realize the interconnection of charging piles. Only when the accessibility of charging is realized, can the charging convenience of car owners be better improved, and can the charging service industry be promoted to the track of benign development.
Recently, The State Grid Electric Vehicle Service Co., Ltd. announced that it will officially provide a free operating platform for small and medium-sized charging operators, which is a solution proposed by the State Grid for the pain points upstream and downstream of the charging pile industry chain. A social charging pile "charging network" covering the whole country is being constructed. In the long run, the trend towards unification is irreversible. In this regard, some people in the industry think that in the future, there may be an interconnection platform, or it may be divided into several sharing platforms to fight against each other, but generally speaking, the trend of unification is inevitable.