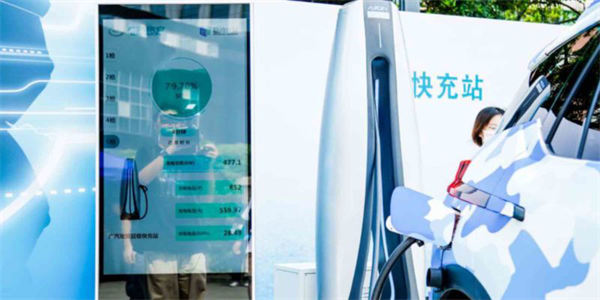 GAC AION'S A480 CHARGER / SOURCE: CNEVPOST
Chinese EV manufacturer GAC Aion officially debuted its long-awaited 480kW fast charger on Monday, which will be able to charge the company's upcoming electric Aion V SUV from 30% to 80% in under five minutes.
GAC Aion, the EV subsidiary of Chinese car manufacturing giant Guangzhou Automobile Corporation (GAC) Group, reportedly held an event on Monday in which it unveiled the A480 supercharger. Neither the company's English nor Chinese language websites appear to have any official information regarding the event, but several local media outlets covered the event.
The new A480 supercharger can add 200-kilometres of range in five minutes, charge from 30% to 80% in just 4-minutes and 50-seconds, and charge from 0-80% in only eight minutes.
During the event, GAC Aion showed its Aion V SUV charging from 30% to 80% using a supercharger with a peak charging power of 480kW and charged with 35.1kWh of power and a maximum charge current of 560A.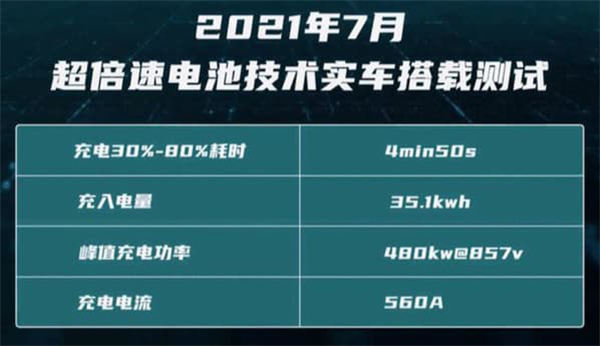 The A480 achieves an operating voltage of 880V and the company is planning to begin mass-production of the charging technology in September, with the Aion V model the first vehicle to come with the technology.
GAC Aion had promised at the beginning of the year that it's Aion V SUV would be able to achieve 1,000-kilometres of range.
However, the company's website has only been showing a range of 600-kilometres – which would suggest that the company's hopes of reaching the 1,000km mark is more aspirational than it is immediate.