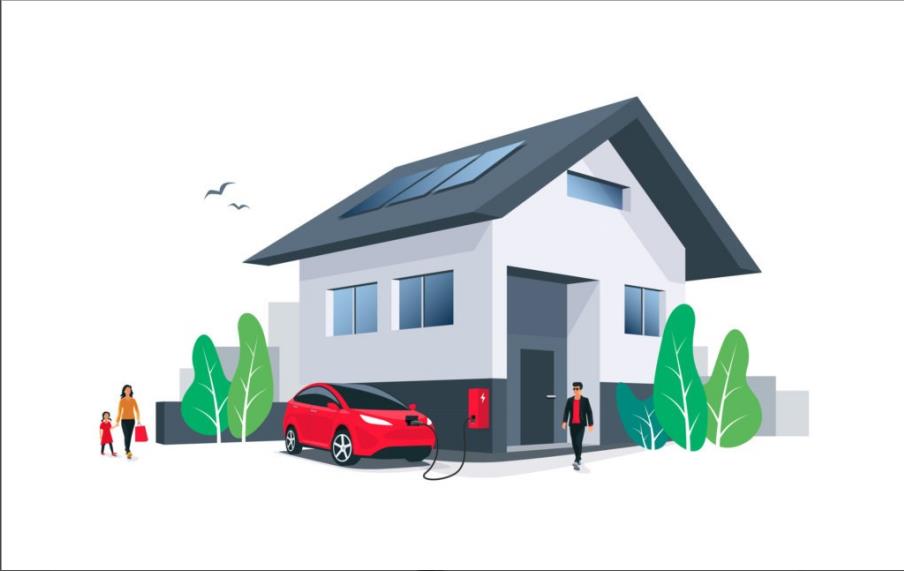 Can I get by with a Portable EV Charger or do I need an EV Charging Station?
Occasional Use Charger, Trickle Charger, Emergency Charger, or Portable EV charger, these names all refer to the same thing, a small portable charging cable for your electric vehicle.
As the name suggests this charger is a portable solution to make sure you are never caught short of a charge.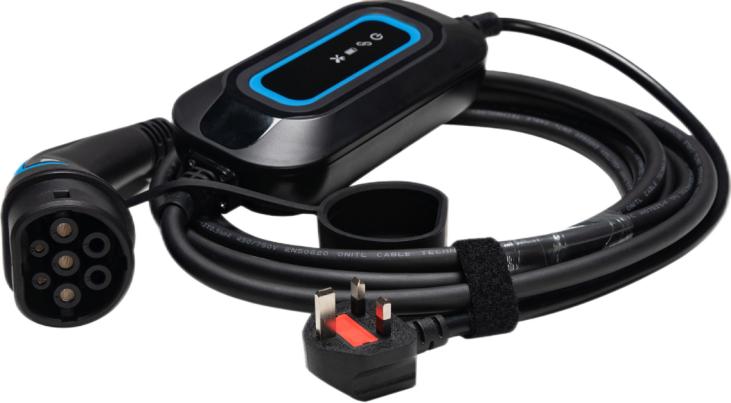 EV Portable Charger Type 2 Mode 2 Features
Conform to the provisions and requirements of IEC 62196-2. High compatibility. It can charge all EV with Type 2 inlets, correctly and effectively.Using riveting pressure process with none screw, have a beautiful appearance. Hand-held design conform to the ergonomic principle, plug conveniently.The control box panel adopts display function, the current and voltage, the charging state and the temperature of the circuit board in real time.Excellent protection performance, protection grade of IC-CPD achieved IP66 and achieved IP55 of plug (working condition) High security. It has passed all tests of TUV. There are all kinds of protective measures to ensure the safety for every user.Adopted double color coating technology, custom color accepted (regular color orange, blue, green, grey, white).Easy operation. Simply connect the plug with the EV inlet, then the charger will automatically detect the connection status and handshaking protocol automatically, and starts charging.
Switchable currents. Customers can choose an appropriate charging current according to the demand.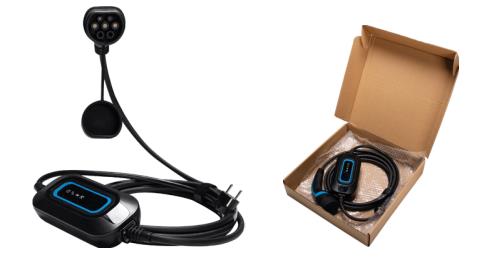 Containing the intelligent chip. It can automatically repair minor charging problems while charging. When a fault occurs, the lights will blink in different ways to indicate different problems.
On one end lives a standard mains power cord, which has a three pin plug which will plug into any household wall socket, On the other is a thicker cable attached to either a portable car charger or Type 2)portable electric car charging station plug that connects into your EV. In between the two cables is the charging box itself, which contains a comprehensive protection system and short circuit protection designed to allow for safe portable Electric car charging. The overall length of the Portable EV Charger is 5m which is enough in most cases to get you a charge almost anywhere.
Can you use an extension cable with your Portable EV Charger?
No, this is not recommended given the cord could be damaged, may not be weatherproof and generally may not be able to withstand the close to the maximal draw of the Portable EV charger over several hours without compromising safety.
So where IEC Type 2 Portable EV Charger can Applicate?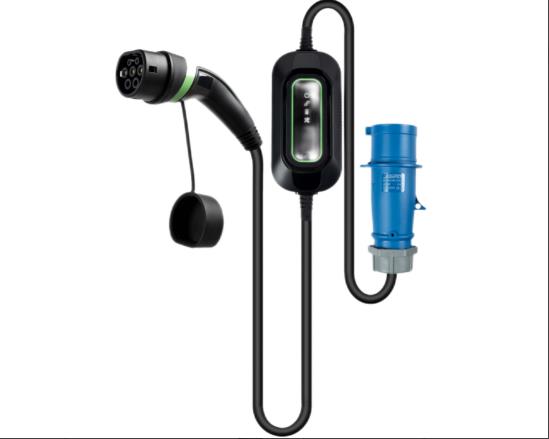 For Tesla Model3, for Tesla Model S, for Tesla Model X, for BAIC EU-Series, for BYD Yuan/S2 EV, for BYD e5, for Chevrolet Volt, for Mia, for Mia Electric Van, for Mitsubishi OUTLANDER PHEV, for Nissan NV200 SE Van, for Nissan leaf, for SAIC Baojun E-Series, for SAIC Roewe Ei5 EV, for BMW 530e/Le, for Renault Zoe, for Hyundai Kona EV, for BMW i3, for BYD Tang PHEV,for Chery eQ EV, for Toyota Prius PHEV, for Volkswagen e-Golf, for Geely Emgrand EV, for Great Wall Ora R1 EV
It can be applicate to Commercial EV Charging/Workplace EV Charging, Hotels EV Charging, Home/Residential EV Charging, Public EV charging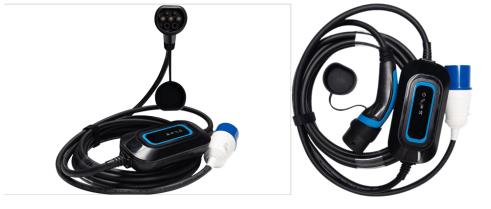 Can you survive with only a Portable EV Charger or do you need a Hardwired EV Charging station for your home?
For some vehicles, it could be possible such as plug-in hybrids (PHEV) with a low EV range, but generally speaking, we would advise most drivers to install a hardwired EV charger such as the EO Mini Universal into their home garage or parking space. Not only is this more convenient, between 3-10 times faster, it is also a far safer option. If you do persist with a portable charger as your primary EV charger, then we always recommend you have an electrician check the outlet and circuit to ensure its safe operation and follow the manufactures instructions.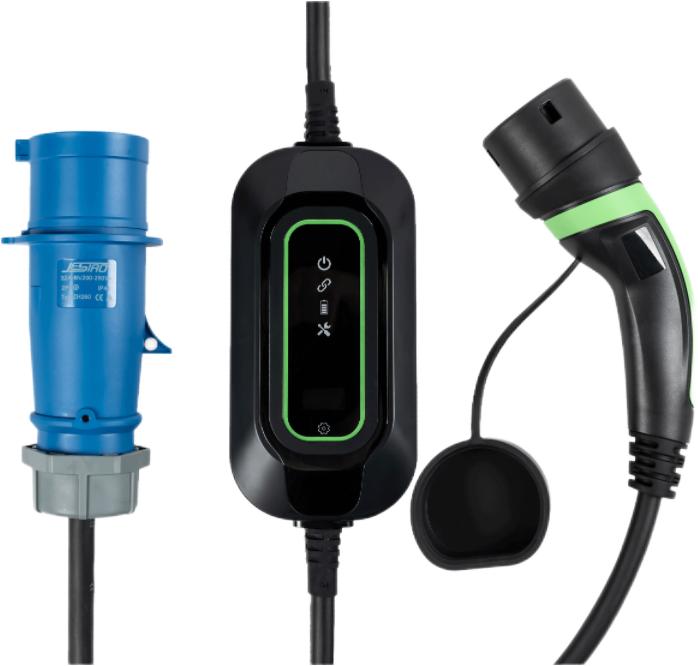 The Bottom Line
A portable EVSE is an essential item for all EV drivers to have and keep in their boot of their EV to ensure they are never caught short of a charge.
For more advice about Portable EV Chargers or to shop for a portable charger for your electric vehicle contact us or visit our website for express delivery.