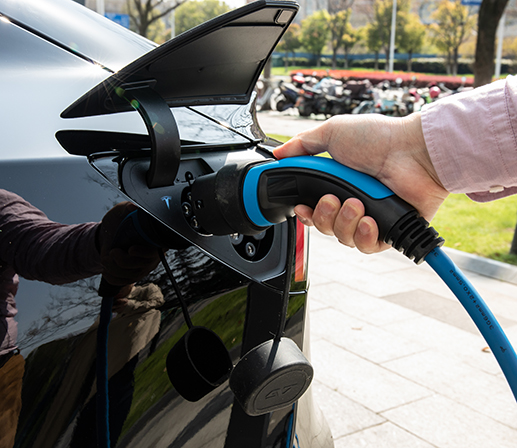 EV charging in the UK will require 12 times as much energy than we use now, requiring much greater engagement on the issue.
That's according to motorway service provider Motor, which is urging stakeholders involved in the UK's EV charging roll-out to engage with the issue and work with industry on solutions.
The company said it's working to invest in EV infrastructure, tackling charging concerns by potential EV drivers and supporting the country's net zero plans. It's aiming to install 1600 ultra-rapid chargers by the end of the decade and 2800 by 2040.
But while Motor today reached a 200 ultra-rapid charge point milestone with its Super Hub Launch at Motor Reading Westbound, it's issued a warning about the energy required to meet charging demand in the coming years.
Chief executive Ken McMeikan said: "The electric vehicle revolution is now well underway and is ushering in a new future of more sustainable transport. By 2040, we will need 10 times as many chargers to meet the projected increased demand. By 2030 alone EV charging will require 12 times as much energy than we currently have now, so engagement from government and the National Grid to help industry address the challenges faced is vital."
The company added that it's optimisti the challenge posed can be overcome, but said open discussions are needed – and added that improving the UK's energy mix and grid capacity will require businesses, commercial landlords, Government, DNOs and charging providers to collaborate on solutions.
Zap-Map figures cited by the firm show that the number of public EV charging points in the UK grew 31% last year to reach more than 37,000 devices. But registrations of new fully electric cars soared 40.1% last year.
And despite industry efforts to invest in EV infrastructure, range anxiety and charging anxiety continue to be stumbling blocks in the transition to EV, Motor warns.
Its own charging roll-out aims to significantly address this issue by focusing on quicker and more convenient ultra-rapid chargers for the UK's motorway network, where drivers are more likely to be travelling these longer distances.
Latest Motor figures show the total number of ultra-rapid electric vehicle chargers available on its network now stands at 211 with the opening of its latest Gridserve Super Hub at Reading Westbound services. Initially, 12 x 350Kw-capable chargers have been launched as part of this latest network expansion, with capacity to expand when future demand requires.
Motor, Gridserve and Tesla will also open more Superhubs this year.
Ken McMeikan continued: "When we opened our first ultra-rapid EV Charging Hub at Motor Rugby, we knew it represented a major turning point in the feasibility of EV vehicle ownership – signalling the arrival of more accessible, more reliable and quicker on-the-go charging options. Now, just 18 months later, having over 200 such charge points across our network is a vast achievement. Together, with our partners, we have overcome significant planning, legal and infrastructure barriers to deliver a better charging experience for EV owners, as well as make the prospect of EV ownership more attractive."