AG ELECTRICAL Booth number: A4-T4-18
Thanks for your support to AG!
AG ELECTRICAL will attend the 34th World Electric Vehicle Congress (EVS34) in Nanjing Airport Expo Center on 25th-28th of June, 2021. We sincerely invite you to visit our booth and look forward to your arrival.
AG ELECTRICAL is OEM/ODM EV charging interface supplier globally. Founded in 2015, AG ELECTRICAL has a research and development team of 50 people, focusing on Electric Vehicle Charging Interface, Engineering Design, and Supply Chain Integration. Chief Engineer of AG ELECTRICAL has dedicated to the Electric Vehicle Industry for ten years, and that is the reason why we have built strong confidence on our Quality.
AG ELECTRICAL handles independent R&D, Cable Production, Products Assembling. Our products are recognized by users all around the world.
The Vision of AG ELECTRICAL is to serve in the global EV industry through utilizing the most advanced technologies, scientifically analyzing our products performance, and by working with the pioneers, innovators, and key point leaders (KOLs) in the EV communities.
Our mission is to grow and develop our network via providing the highest quality EV components and services, that ultimately enhance people's lives through science and technology.
We deliver by fostering a work environment that values and rewards integrity, respect, and performance while contributing positively to the communities that we serve.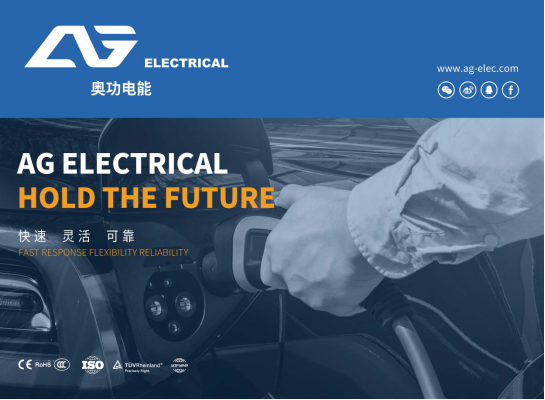 The world's largest academic conference and exhibition on new energy vehicles and electric vehicles
Date: June 25-28, 2021
Venue: Nanjing Airport International Expo Center (No. 99, Runhuai Avenue, Lishui Development Zone, Nanjing)
Exhibition area: 30,000 square meters (expected), more than 100 professional conferences (expected)
Exhibition Theme: Towards Smart Electric Travel
Organizers: World Electric Vehicle Association, Asia Pacific Electric Vehicle Association, China Electrotechnical Society
The exhibition profiles
The 34th World Electric Vehicle Congress 2021 (EVS34) will be held in Nanjing on 25th-28th of June, 2021. The conference will be jointly sponsored by the world electric vehicle association, Asia Pacific electric vehicle association and China electrical technology society.
The World Congress on Electric Vehicles is the world's largest and highest profile gathering of electric vehicles including pure electric vehicles, hybrids, and fuel cell vehicles and their core components, including industrialists, scientists, engineers, government officials, economists, investors, and the media. With the support of the world electric vehicle association, the conference is organized by the three regional professional organizations of the world electric vehicle association in North America, Europe and Asia (the electric vehicle association of Asia and the Pacific). The World Electric Vehicle Congress has a long history of more than 50 years since it was first held in Phoenix, Arizona, USA in 1969.
This will be the third time that China has held the event in 10 years. The first two were 1999 (EVS16), when China's electric vehicles were in the germination stage of development, and 2010 (EVS25), when the country vigorously promoted the development of electric vehicles. With the strong support of the government and many enterprises, the first two sessions were a complete success. The 34th World Electric Vehicle Congress in Nanjing will bring together leaders and elites from governments, enterprises and academic institutions around the world to discuss forward-looking policies, advanced technologies and outstanding market achievements in the field of electric transportation. The conference will include an exhibition covering an area of 30,000 square meters, several main forums, hundreds of sub-forums, test driving activities for the public and technical visits for industry insiders.
In 2021 China Nanjing EVS34 Conference and Exhibition will show the latest international technological achievements and future development trends. Its authority, forward-looking, strategic favored by all walks of life, has an important demonstration, leading role. Chinese enterprises have participated actively and extensively in previous EVS exhibitions. In 2021, 500 exhibitors and 60,000 professional visitors are expected to visit the 34th World Electric Vehicle Congress and Exhibition. We look forward to meeting you in Nanjing!
It is expected to gather:
More than 500 of the world's top brand suppliers;
The exhibition area is 30,000+ square meters;
100+ expert technical exchange meetings to look ahead to market trends;
60000+ counterparts from 10+ countries and regions;
Scope of Exhibition:
1. Pure electric vehicles, hybrid vehicles, hydrogen and fuel cell vehicles, two - and three-wheeled electric vehicles, public transportation (including buses and railways);
2. Lithium battery, lead acid, energy storage and battery management system, battery materials, capacitors, etc.
3, motor, electronic control and other core parts and advanced technology application; Lightweight materials, vehicle optimization design and hybrid power systems and other energy-saving technology products;
4. Hydrogen energy and fuel cell system, hydrogen production and supply, hydrogen storage and transportation, hydrogen refueling stations, fuel cell stack parts and raw materials, related equipment and devices, testing and analysis instruments, hydrogen energy demonstration areas, universities and scientific research institutions, etc.
5. Charging pile, charger, distribution cabinet, power module, power changing equipment, connectors, cables, wiring harness and intelligent monitoring, charging station power supply solution, charging station - smart grid solution, etc.
6. Intelligent network core technology, vehicle-mounted intelligent hardware, vehicle-mounted electronic control device, vehicle-mounted intelligent equipment, vehicle-mounted electronic device, network-related products, etc.;
7. Entertainment system, parking system, traffic management system, etc. Intelligent transportation, road monitoring, logistics management, communication control, urban planning, etc.
Contact Information:
34th World Electric Vehicle Congress 2021 (EVS34)
Telephone:+86 025-85735205 E-mail: rfq@ag-elec.com
Website: www.ag-elec.com