Ford and Volvo Cars have joined 26 other companies in an appeal to the EU to legislate 100% all-electric car and van sales from 2035 and to establish mandatory targets for charging infrastructure.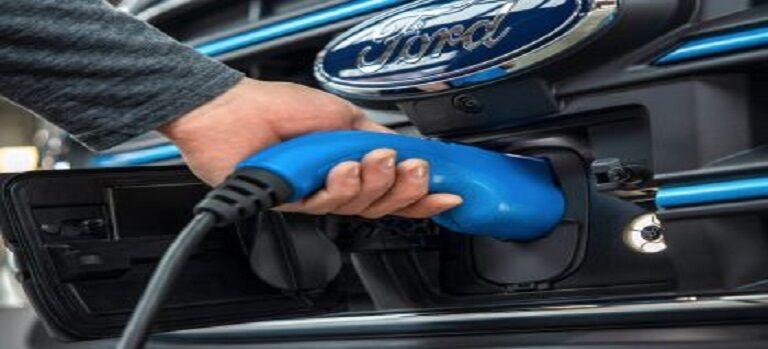 The companies are appealing to the EU decision-makers to enact legislations that establish clear vehicle standards, enabling conditions and a timeline to facilitate the transition to EVs
The companies, which cover a broad cross-industry coalition that also includes LeasePlan and businesses which operate major vehicle fleets such as Zurich and Sanofi, say that moving fossil fuel burning vehicles from the road is imperative for Europe reaching its goal of net zero emissions by 2050, and to help avoid the worst impacts of climate change on people and the planet.
While 15 car brands – including Volvo and Ford – have voluntarily pledged to only sell electric cars in Europe in the next decade, the signatories say EU decision-makers must enforce this in firm vehicle regulation to provide planning certainty for industry but also for infrastructure providers and customers in the transition to electric vehicles.
The letter is addressed to MEPs and EU governments as they decide on new clean car rules including a proposal by the EU Commission that only zero-emission new cars and vans – and not hybrids – can be sold EU-wide from 2035.
Stuart Rowley, chair of Ford Europe, said: "At Ford in Europe, we believe that freedom of movement goes hand-in-hand with caring for our planet and each other. That's why we are targeting all Ford vehicles to be zero emission by 2035 in line with this call, the COP26 RouteZero initiative and with our Paris Climate commitment. To successfully achieve this, EU policymakers must also establish mandatory national targets for a seamless electric charging infrastructure that lives up to the growing demand for electric vehicles, and will empower European consumers and businesses to take full advantage of living in a digital world."
Jim Rowan, CEO of Volvo Cars, added that the window for us to avoid the worst impacts of global warming is rapidly closing – and that now is the time for the EU to reaffirm its leadership in climate action.
He continued: "Volvo Cars plans to become a fully electric car company by 2030 and supports the end of fossil fuel vehicle sales in Europe by 2035. This would not only be in-line with the goals of the Paris Agreement, which require 100% zero tailpipe emission vehicle sales in Europe by 2035, but it's just the right thing to do."
Setting an end date for fossil fuel car sales will also kick start a systemic transformation in Europe's car industry and make it a global leader in a key sector for a net zero future, said the companies, which added that they are concerned about the lack of supply of electric vehicles to decarbonise their own vehicles.
The European Parliament and EU governments will decide their positions on the 2035 zero-emissions vehicles target in June. Following negotiations, the final law is expected to be adopted in autumn.